Returning an Item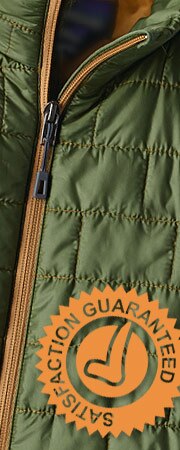 Our Returns Philosophy
Your satisfaction matters greatly to us. You may return most items sold by Ship to Shore Traveler within 30 days of delivery for a full refund. We do not accept returns on customized items (e.g. embroidery or logos). Provided that the item has not been worn (other than trying it on for size) or altered and is accompanied by its original price tag, including product description tags and care/handling tag(s) if applicable. (We cannot refund apparel that is returned without the original tags from the manufacturer.)
How to return an item
Please send the item(s) back using the original package and include a copy of your receipt, invoice or packing list, so that we can correctly process your return and issue a refund.
Address for returns
Item(s) you wish to return should be mailed to the following address. Be sure to ship the package with a carrier that can provide tracking and insurance. We cannot replace packages lost during return shipment if proof of tracking is unavailable.

Ship to Shore Traveler
100 Gala Ave
G706 – Ship to Shore Traveler
Chelan, WA 98816
U.S.A.

Refunds
You will receive a refund in the same form as you used as payment for item(s) ordered. Please allow 15 business days for us to process your return and issue a refund. You will be notified via e-mail once the refund has been issued. It usually takes 3-5 business days for the refund to appear on your credit card statement.
Refunds on rentals
What if the item is damaged or not what I ordered?
We'll pay the return shipping cost if the return is the result of our error, or if you have received a damaged or defective item. Please contact us and we will arrange shipping.
What if the item is part of a Get Fully Outfitted Package?
Package deals are designed to save you money as you purchase several items grouped into a package. Occasionally, you may decide to return a single item or items that was/were part of a package deal. If this occurs, you will be charged the "regular individual" price(s) for the item(s) that you are keeping. You will be credited what ever amount is left over from the package price.
What if you need to return a gift?
The credit can be applied to the original purchaser's credit card or we will happily give you a store credit for the amount of the original purchase. If you would like a store credit, just indicate your preference on the return shipment.
Can I return items to locations other than to your warehouse in the U.S.A.?
All items must be returned to our warehouse, including items that have been delivered to the ship.